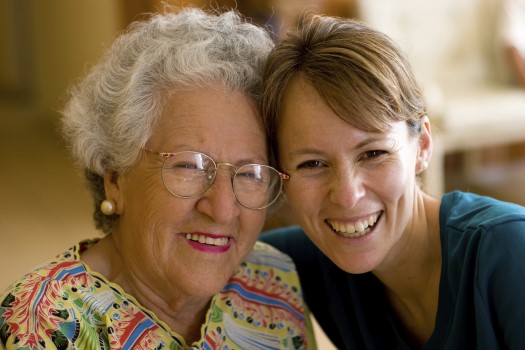 In this program, clients are matched with volunteers who make weekly visits to their home.Some activities that transpire include: chatting, looking at old photos, playing cards or even going for a walk or coffee.
Visits are typically scheduled one time a week. This program cannot provide respite care or homemaking services.
The Telechat program is an extension of the Friendly Visiting Program, except that the volunteer visits are done over the phone instead of in person. Volunteers call clients on a weekly basis, at a mutually agreed upon time. Clients look forward to the weekly calls, as do our volunteers!Interested in our Friendly Visiting or Telechat programs? Call us at 905-584-2992 for more details.