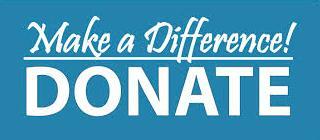 Supporting Caledon Meals on Wheels is one of the most direct ways you can help people in your community stay healthy and in their homes as long as possible. Your generosity is greatly appreciated.
Please select from one of the options below or call us at 905-584-2992 to make a donation using your credit card:
Give Online/Monthly Giving
Through CanadaHelps, you can give a one-time donation or set up a monthly donation to CMOW. Click here to start making a difference in your community today.
Memorial/In Honour Gifts
Your special Tribute Gift is the perfect way to honour the memory of a friend or loved one or the special occasion of someone you know. These thoughtful gifts enable CMOW to provide home delivered meals, exercise and social programs to people in the community who need our services. When you make a special Tribute Gift, a tasteful card In Memory Of, or In Honor Of, is sent to the person you indicate.
To make a Tribute Gift, click here, or send your cheque to:
Caledon Meals on Wheels
Attn: Donations
80 Allan Drive
Bolton, ON L7E 1P7
Be sure to include the name of the person you are honoring and the name and address of the person who should receive the acknowledgement card.
Planned Giving
Planned gifts are a thoughtful way for one to remember CMOW through careful estate planning.
Your estate is the sum of your assets, including property you own, insurance policies, retirement accounts, cash on hand, etc. Wealthy people may have very large estates, but even people who aren't wealthy often have the resources to make a charitable bequest.
For more information about planned giving opportunities, please contact us.
Workplace Giving or Fundraising for CMOW
Having a workplace charity campaign? When you are making your gift to your workplace campaign, please remember to designate it to Caledon Meals on Wheels!
If you'd like to have an event dedicated to raising funds for Caledon Meals on Wheels, we'd love to tell others about it! We can add it to our social networks, newsletter and let the media know about it as well. Contact Christine Gnass at Christine.gnass@cmow.org or 905-877-9809
Caledon Meals on Wheels
Attn: Donations
80 Allan Drive
Bolton, ON L7E 1P7
Corporate Sponsors
There are several ways that your organization can help support the essential programs and services that CMOW provides. We are always looking for corporate partners that can help us fulfill our mission.
For sponsorship opportunities, please contact, Christine Gnass, Resource Development Manager, at Christine.gnass@cmow.org or at 905.877-9809.